The synonym of perfection now has a noun. Beauty doesn't have to be difficult or exaggerated and Dr. Nurettin reveals how to go towards absolute beauty to us. Doctor Nurettin comes to Global Man as the voice of experience that reveals his path to success. His clinic in Istanbul has become the headline of beauty in the world and his example of success comes to our readers as a guide to perfection—because Nurettin is the voice of professionalism fused so beautifully with a touch of health perfection.
In recent years, Turkey has become a popular destination for health tourism. Why do you think that is?
Regionally speaking, Turkey was always a prime destination for health tourism. Patients from surrounding countries as well as other developing countries have been coming here to get treatments they couldn't get at home. That created a healthy industry with experience and state of the art infrastructure. In time, we started to compete with other health tourism destinations and improved our service and operation quality to higher and higher standards. So, the success and the trend might seem sudden; however, although it's been years in the making, of course the recent exchange rates didn't hurt as the best doctors here become quite affordable to average people living in the developed world.
Dr. Nurettin, as one of the most well-known names in the field of aesthetic surgery, how has the road to success been for you?
Embarking on your own journey after medical training is like flying alone for the first time. When I was assigned to Erzurum Military Hospital as a military surgeon, I encountered various emotionally and professionally challenging cases. However, there was one patient that made my journey worthwhile. One day a soldier with a ruptured arm was brought to the hospital and his arm was so severely injured that there was a risk of amputation. I operated on his arm and stitched every damaged vein. After a couple of months, someone visited me at the hospital, and it was that soldier with his father. He pulled his arm out of his pocket and shook my hand with the arm I had operated on. So, it has been an emotional journey.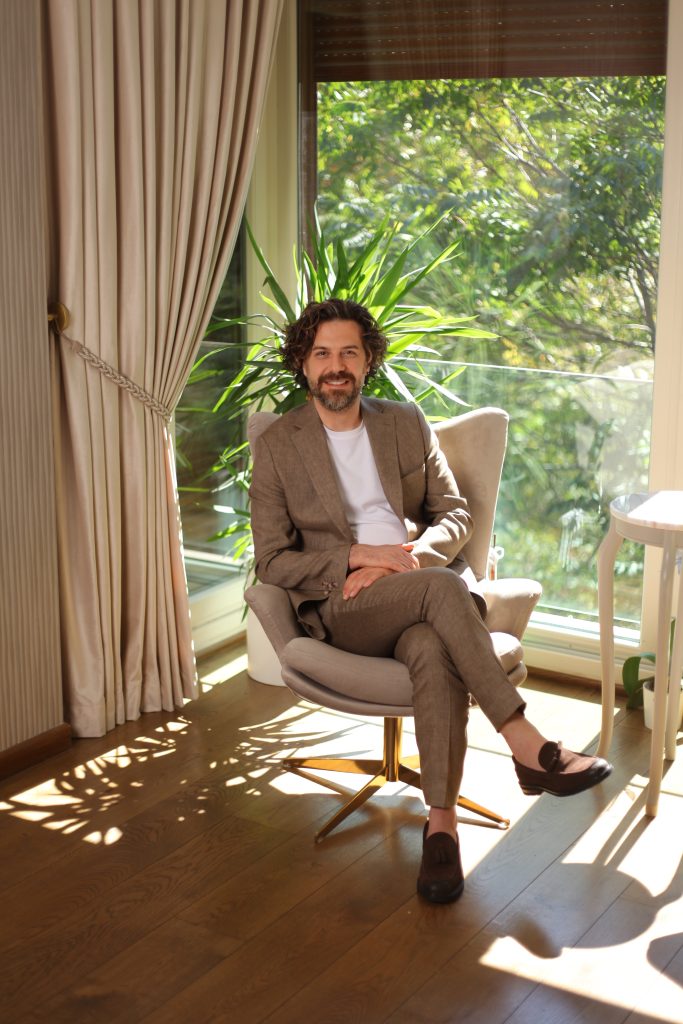 What are the moments that have marked your career?
Everything has started with my interest in geometry and mathematics. After I got accepted to medical school, I realised the strong bond and interrelation between three-dimensional thinking and surgery, especially plastic and reconstructive surgery. Soon, this interrelation became a source of enjoyment for me which led me to this specific field. After graduation, the experience as a military doctor, the great surgeons I had a chance to work with, and the variety of treatments I have been a part of, had built my confidence up.
Once I decided to leave my military career 7 years ago to fulfil my lifelong dream of having my own practice, all these past achievements and my skills as a surgeon have helped me to gain, and later strengthened, my presence in the field. During my career I have operated on many distinguished figures: one of them was an actress, for that matter, who had concerns about the aesthetic procedure and even though she had visited the most prominent figures in our field she was still not convinced.
After our conversation on breast augmentation, she placed her trust in me and chose to go for the surgery. She was so happy and satisfied with the result that she started calling me "lord of the boobs" with a smile on her face. Since then, the nickname also stuck with my colleagues and friends as they also started to call me Lotb. This name spread by word of mouth not only from patient to patient but also from doctor to doctor. Basically, this is the story of my career but the most defining moments of my journey always started in the surgery room.
Every operation has those moments where you had to excel using the best tool humans have: our hands. You had to keep undivided focus to give your patient that fine touch. This "tissue engineering" as one of my apprentices put it is the stone that built my career. And though I see our profession as a mix of art and science, I believe that's why numerous fellow surgeons come to me for consultation and experience-sharing.
Noyan Clinic as a destination of perfection, what are some of the treatments or interventions that you can call your pride?
Personally, I find pride in making my patients happy. Every joyful tear or heartfelt hug gives me joy and pride.
Of course, each patient's body is different and there are those moments you, as a doctor, need to execute a procedure in an innovative way for that patient's circumstances. These moments are why I feel plastic surgery is also a form of art and these instances are like an artist's brush strokes; although the procedure seems small and only a trained eye can see their effect, it nevertheless makes the end result what it is.
I professionally find these moments fulfilling. Academically speaking my dissertation on burn injury treatments is an important part of my legacy. I analysed two separate groups to find the most effective treatment. And it was fascinating to see that the results have effects not only on burn treatment but also in other fields. The citations and seeing the echoes of this research still gives me goosebumps.
What differentiates you from others?
Besides skill and experience you mean? 🙂 Jokes aside, I think my patients can answer this better than I do. But based on their testimonies I can say that they have always pointed out that I'm more than their surgeon. I am fond of having a deeper connection with my patients and some of them have become my friends.
Also, I never make my patients believe in unrealistic results or let them take unreasonable risks. I always communicate every little detail and explain the possible outcomes before planning anything. I think it all comes down to professional and ethical principles.
Most people know the phrase "primum non nocere," (first, do no harm) Though it seems simple, this principle has wide and far-reaching consequences for any doctor. Some people might think this as a warning only for doing treatments that we know might cause harm. Not me. Even though it is not part of the Hippocratic Oath I take this principle to heart and refuse to employ any treatment that has not been scientifically established.
This is mainly because I think it also means a doctor should refuse to employ treatments that we don't understand the consequences of. Therefore, I won't employ certain techniques, won't offer certain treatments, and won't use certain materials. For example, I find it unnecessarily risky to use artificial fillers which I find medically ambiguous at best, instead of using scientifically well-researched and established state-of-the-art silicone implants.
Health comes first, then you take care of the rest. Besides working as a doctor, what is your role this time as a psychologist for your patients?
In the first chapter of one of the main plastic and reconstructive surgery books, it says something like this: "You are psycho-surgeons." Plastic surgery is not just about enhancing a patient's appearance, it is also about helping to enhance and boost her/his state of emotional well-being.
Understanding and sympathizing with the patient's concerns and desires achieved and set aside, creating and explaining the possible solutions within the scope of medical science is crucial.
For instance, while a typical breast augmentation surgery takes around 45 minutes, surgical planning and answering my patient's questions takes more than 1,5 hours. So, long conversations about the surgery and reassuring the patients is an important part of the process.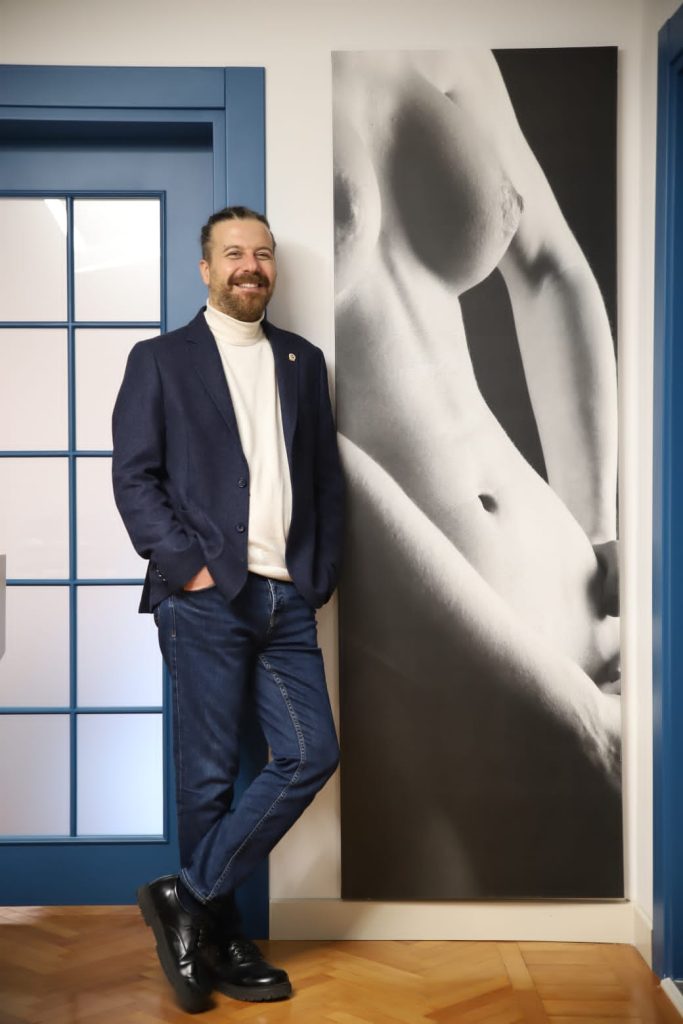 In your entire career, which is the most difficult, but also the most beautiful case you have taken on?
Breast cancer is one of the most common types of cancers in the world. Late-diagnosis of this cancer might lead to exhaustive treatments such as long radiotherapy sessions, major surgeries and even death.
In the case of an early-diagnosis, patients can go on with their lives with easier treatments and it is possible for us to preserve the original structure of one of the main femininity centers of the women's body. But even in those early diagnosed cases it is such a challenge for patients and doctors to overcome this illness both physically and mentally.
When I heard you mention the words difficult and beautiful in the same sentence, I instantly thought of a survival story of one of my patients. She was in her thirties when she came to my clinic. Thankfully, she had beaten the cancer; however, her journey was far from easy or over. Her reconstructive treatment was incomplete and one of her breasts was severely damaged, and she lost one of the nipples because of some complications.
She was already mentally exhausted from fighting the disease and wanted to feel pretty and complete when she looked into the mirror. It was one of those professionally challenging moments where you feel the responsibility upon your shoulders.
I was happy she trusted me with her hopes and dreams, but I also knew what was at stake, so it was one of the most stressful cases for me. In the end it was worth all of it as she burst into tears with a smile when I removed her surgical dressings for the first time.
How would you define beauty today?
Beauty or the ideal face and body has been constantly changing throughout history. Certain body types were cherished at times and shunned during others. For instance, back in the early 1900s, they were all about S-bend corsets which emphasized women's curves in an s-shape.
When we look at the 90's women, thin and athletic, we realise that the preferred pear-shaped figures were out of fashion. But today beauty is about confidence and all I do is make my patients feel good about themselves using the state-of-the-art plastic surgery within the limits of safety.
Has the concept of beauty changed or have trends transformed it into perfection?
Perfection is unattainable, it is subjective and ever changing, there are certain principles guiding beauty such as symmetry but as a whole beauty today is much more subjective than before.
Have you had VIP clients?
First, I would like to emphasize that they are not clients but my patients. Each patient is a Very Important Person for me. However, if we are referring to prominent figures in our society then yes, I have had such patients from Turkey and all over the world who are famous singers, models, actors, and actresses like Seda Sayan who has also become a friend after her operation.
What is your life like when you take off your doctor's suit?
When I'm able to take it off, I'm often enjoying a peaceful night with my lovely wife Oya, my daughter Eylül and our dog Venus. One of my guilty pleasures is to read books when they go to sleep and it's all quiet. These days I'm reading science fiction books and political-history related ones.
Yet honestly, I would read anything. My three passions since childhood were football, music, and astronauts.
I can admit I'm a Fenerbahçe football fan, whose games I watch with enthusiasm. Music has always been there for me when I needed to take my mind off things, and playing my electric guitar is one of life's delights.
I also started dancing folk dance at the age of 30 and have represented my country in international competitions. I'm not big on computer games except for aviation simulations where I fly planes occasionally as a substitute for becoming an astronaut.
The best motto that would describe you?
I'm one of those hopeful people, and whenever I face a dead-end I always say that there is and always will be hope and a solution somewhere.
So, I refuse to lose hope.
This is not a motto but a mindset for me, that transcends my professional attitude into my perspective. I never give up on my patients and pursue every possible way to find hope for them. So, I can admit saying: ''Don't lose hope'', quite often.